US Offshore Wind 2017 Brochure
New Energy Update is part of FCBI Energy Ltd, Registered in England and Wales - company registered number 09823824 - 7-9 Fashion Street, London, E1 6PX, UK.
© 2016 FCBI Energy Ltd. All Rights Reserved. | Terms and conditions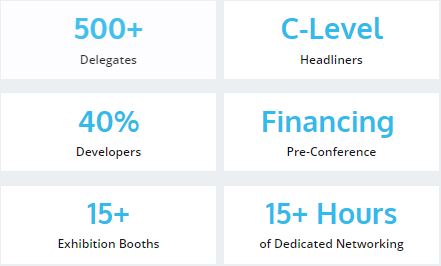 In May 2017, 500 of the industry's top offshore wind executives will gather in Long Island, NY for the US Offshore Wind Conference & Expo.
Major developers, EPC's and service companies involved in offshore wind, oil and gas and other adjacent markets will take part to network, do business and secure market share as the US offshore wind industry comes into commercial fruition.
The conference program is a result of in-depth research and analysis with offshore wind developers, EPC's and supply chain experts to ensure you leave with a detailed business plan for the US offshore wind market.
C-level executives will present on the following key themes:
Rules, Regulations & Political Landscape

Receive important announcements from government and state legislators so you understand the regulatory and political risk that exists in federal waters and those of individual states
Getting Under 10C kWh

Listen to offshore wind veterans explain the best possible pathway to reduce the "levelized cost of energy" (LCoE) to 10c kWh for offshore wind in the USA, and how to remain competitive against other sources of power
State by State Development Plan

Understand, state-by-state, where the best possible development opportunities are, what is required to develop them and which developers are going to lead the offshore wind industry into fruition
Financing Multibillion-Dollar Offshore Wind Projects

Hear from experienced banking and finance institutions share recommendations for multi-party financing involving commercial banks and other institutions for risk-sharing and pooling of resources and expertise
Develop supply chains and infrastructure

Find out how to build up the supply chains and project teams that can deliver utility-scale schemes, including project pipelines, supporting infrastructure, grid connection, installation and commissioning, and O&M planning.
See you at the conference!
Kind regards,

Request your copy of the brochure by completing the form on the right >>

Check out this video to see what it's like to attend!


Adam Minkley
Senior Project Director
New Energy Update
FCBI Energy


E. adam@newenergyupdate.com
T. +44 (0)207 375 7239 (Direct)